A lot of people ask me about the Findability. Even this discipline is something consolidated, it is evolving depending on new needs, new technologies and new formats…. it could be useful to refresh its meaning and match it with the new context.
We can define the Findability as:
"Connecting the right person, with the right brand or product, at the right time"
Basically, the Findability is an important aspect of marketing. It refers to how easily your target audience can find your business on the internet and on the physical world. This is important because if your potential customers can't find your website, your app or your physical store, they won't be able to purchase your products or services.
At the very beginning, they say that to improve your Findability, you could use search engine optimization (SEO) techniques to make sure your website appears high in search results. This includes using relevant keywords in your website's content and making sure it is easy for search engines to crawl and understand your site. You can also use social media marketing and pay-per-click (PPC) advertising to drive traffic to your website and improve your Findability.
Nowadays, you have to think at Findability as a perspective, shifting from a discipline which afford only some phases in the purchase funnel:
to a discipline which affords the whole purchase funnel:
Moreover, the perspective of Findability forces you to take into consideration:
commercial-focused-search-engines, like Amazon and eBay
Social media, like Facebook, Twitter
Video, like YouTube, Tik Tok
Geolocation, like Google MyBusiness
ATL campaigns, like TV, Radio etc. to stimulate the consumers interest, which in turn generates new searches related to your brand and products…
When it comes to optimize your brand or product's Findability, you have to play with three environments: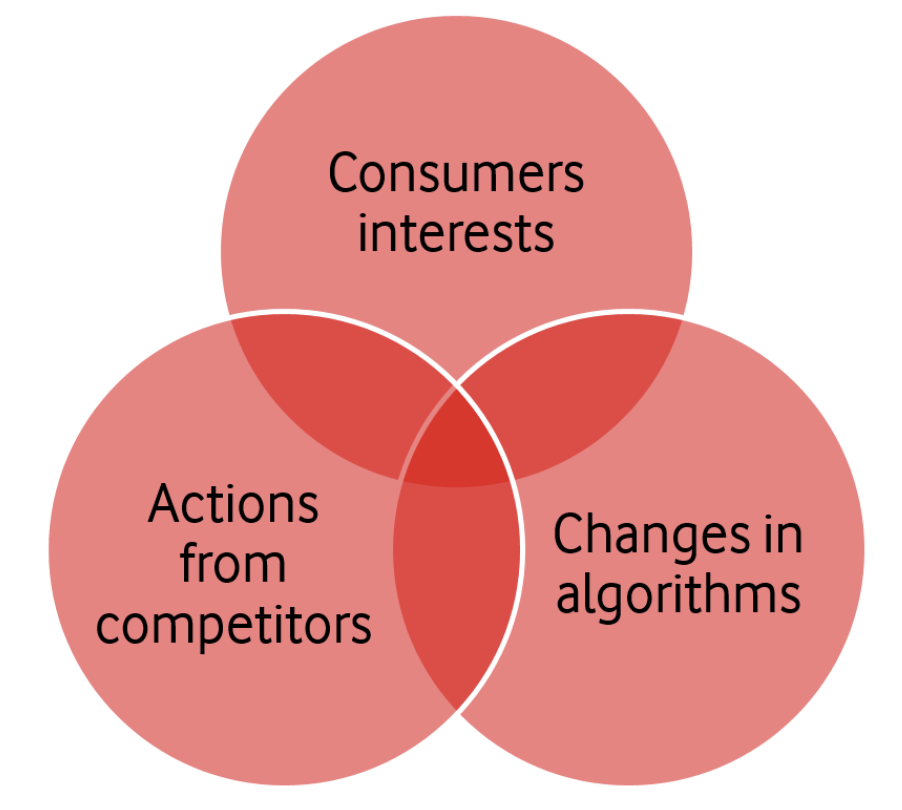 Consumers' interests change by the context (ie. Economy, inflation, markets trends etc).
Your competitors' commercial actions also impact on "what and how people are looking for"
Changes in most popular search engines' algorithms (ie. Google, Youtube, Amazon etc.) force you to work on content and code in your digital assets
By focusing on Findability, you can ensure that your business is visible to your target audience and increase the chances of attracting new customers.
Stay tuned! 😉